NB STUDENTS
Here at NB Students we strive to create an inviting culture where you feel loved, safe, wanted & can develop new friendships all while growing in a deeper relationship with the Lord. We desire for you to not only GROW in the Lord, but ultimately to then GO back into your schools, sports, activities and with your friends to show them who Christ is to you. We would LOVE for you to join us!
Your first Visit
Here's what to expect when visiting NB Students for the first time:
NB Students meet in the church fellowship hall. When you arrive, find a friend, play a game or just hang out with us for a while before service starts! We have what we call "Cafe & Conversations" where we talk round table for 30 minutes and then have open dialogue where you an ask/answer questions or just sit back and listen to your peers. Make sure to stay until the end of service where we will have snacks, treats or maybe even a whole meal! We hope to see you Wednesday's at 6 p.m.
Get To Know Our Leadership Team
We have some amazing leaders who are passionate about helping students grow in their faith!
Pastor Katie Guyselman is serving as our student ministry directors.
They are assisted by our amazing youth leaders Jason & Nikki Hawthorne, Daniel Chambers & Johna Johnson.
UPCOMING EVENTS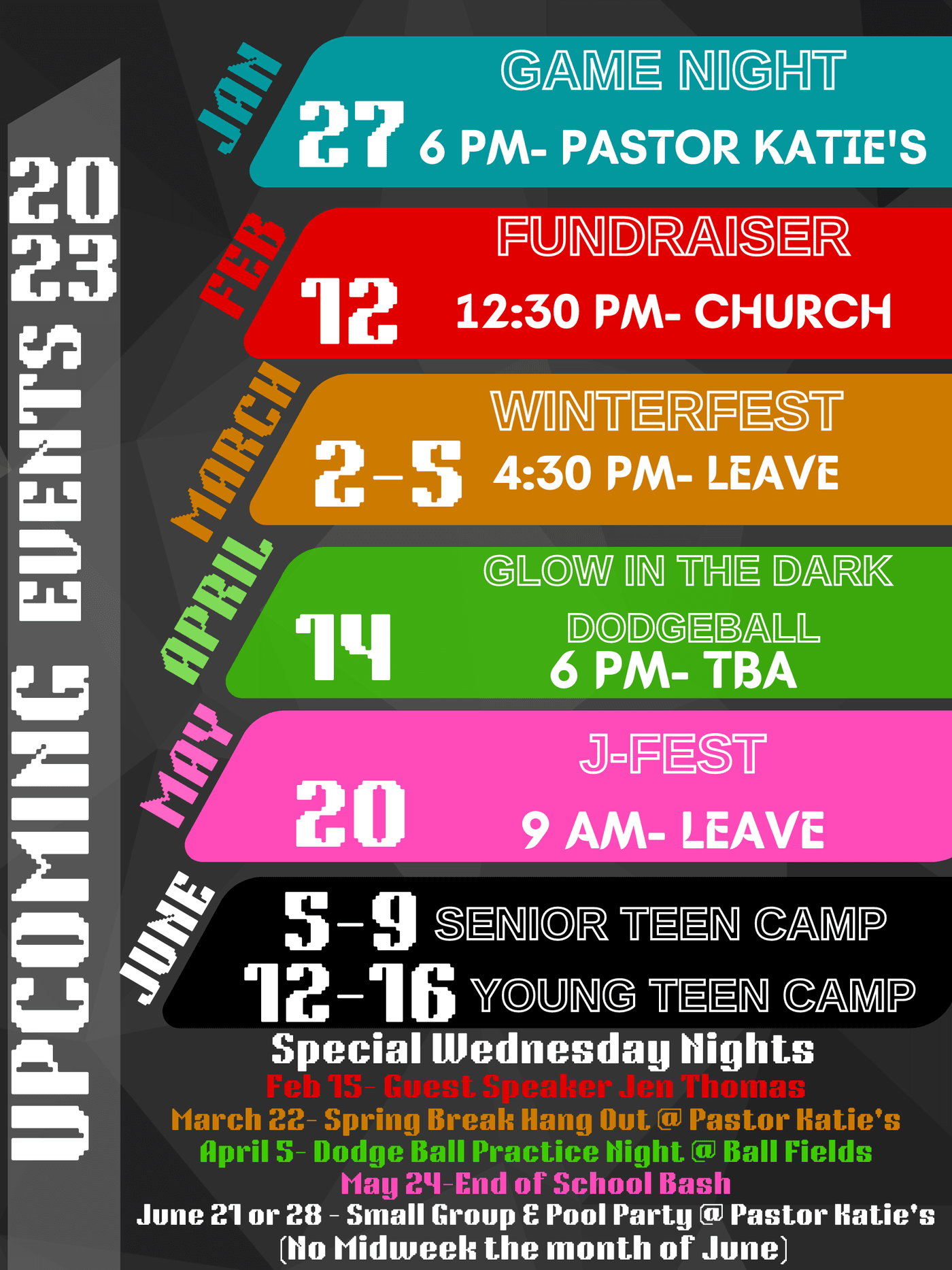 Find out about us in this video...