SUNDAY SERVICE
Join us this Sunday at 9 or 11 am CST.
December Midweek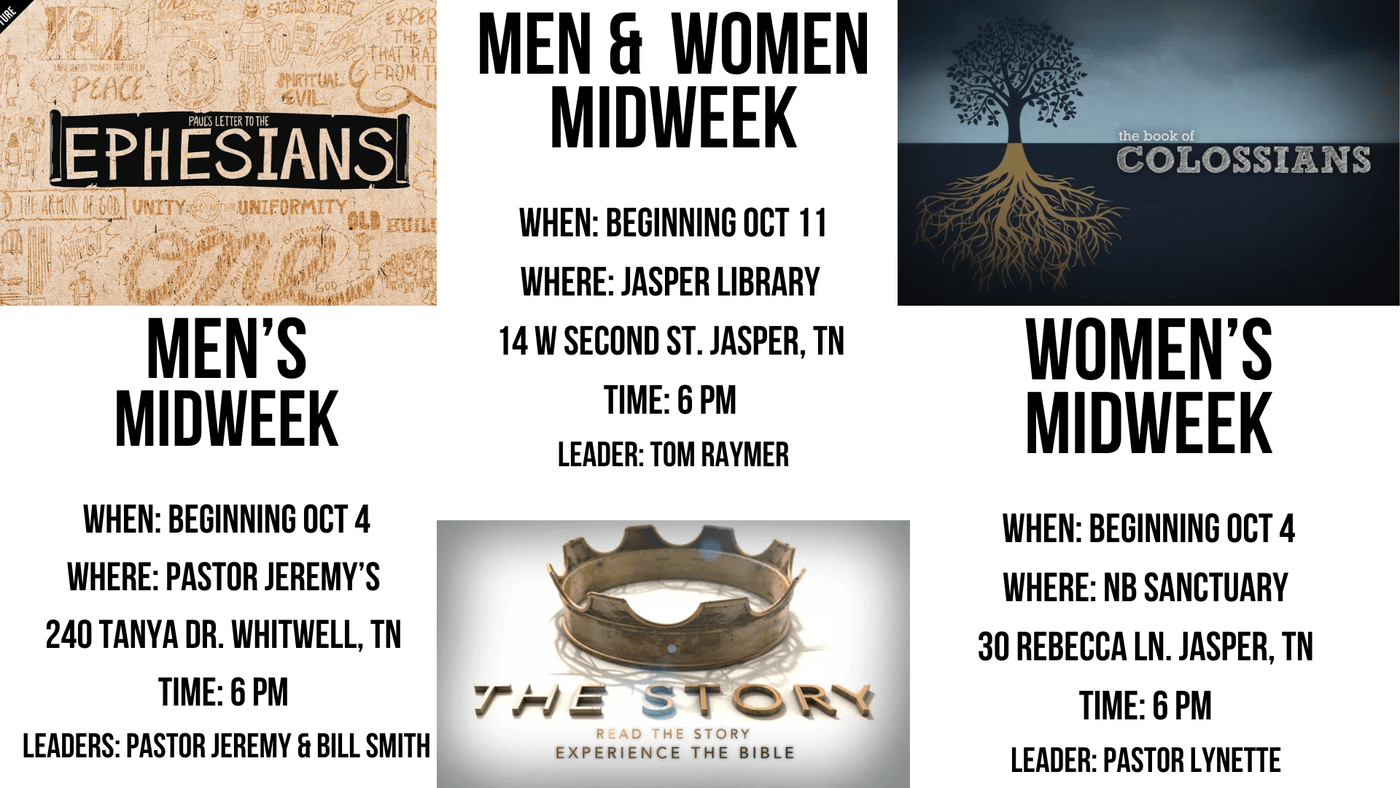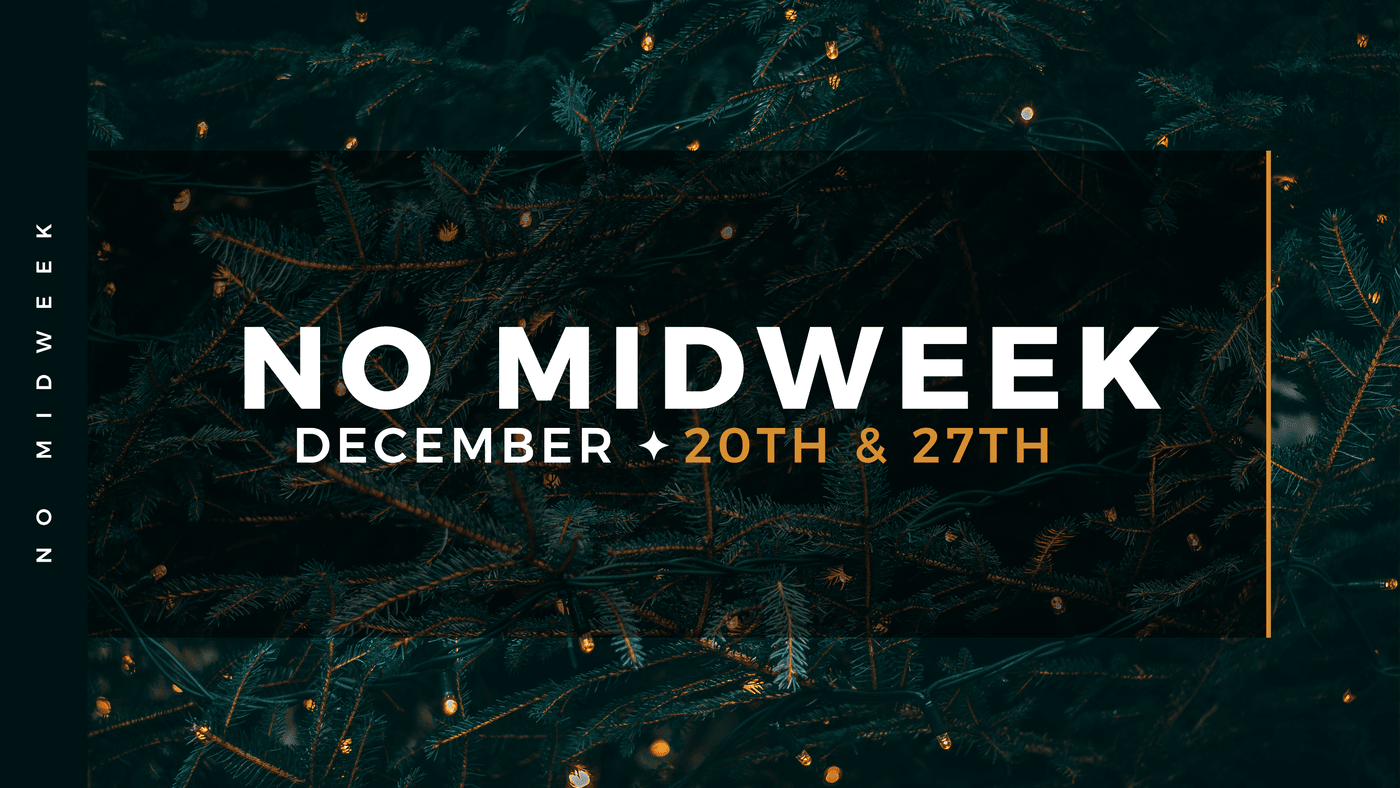 NBC HOLIDAY CALENDAR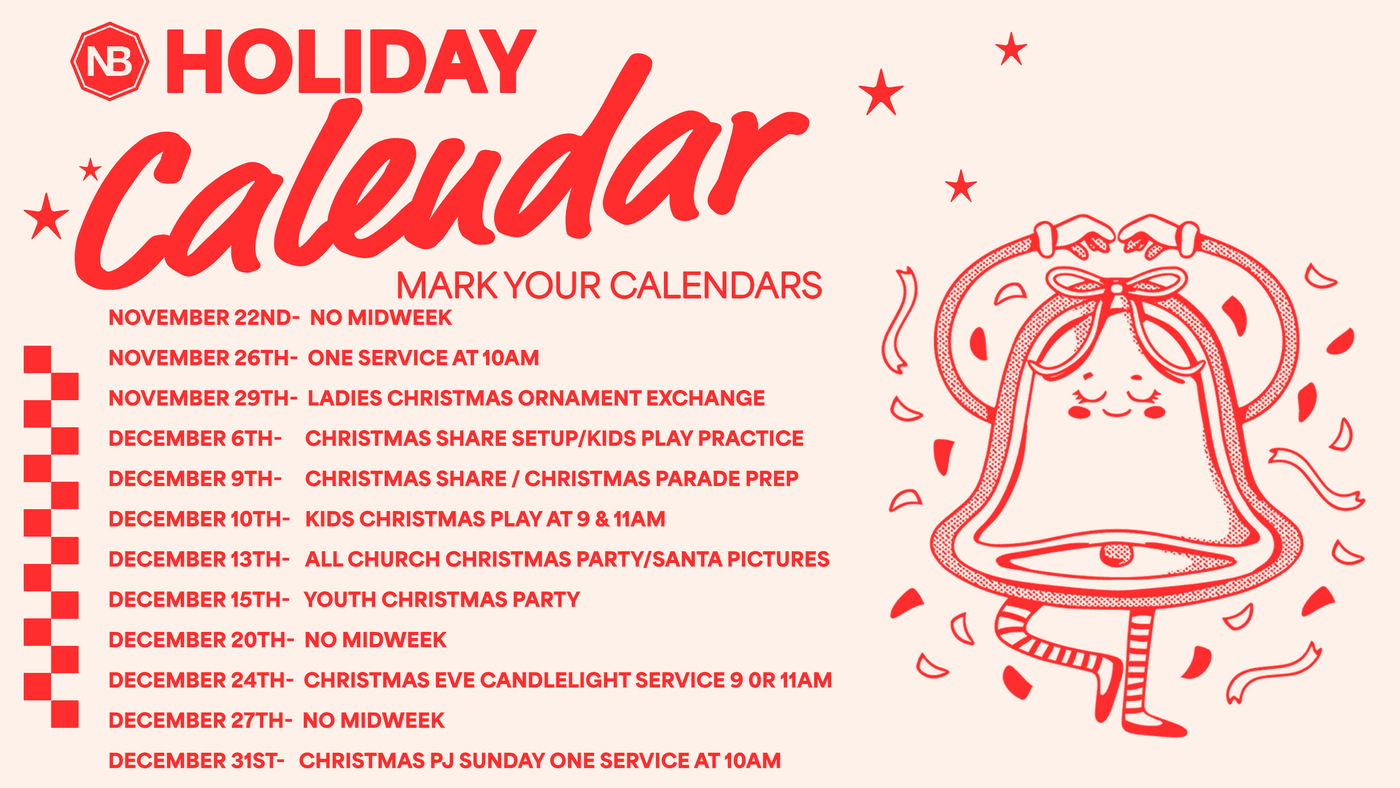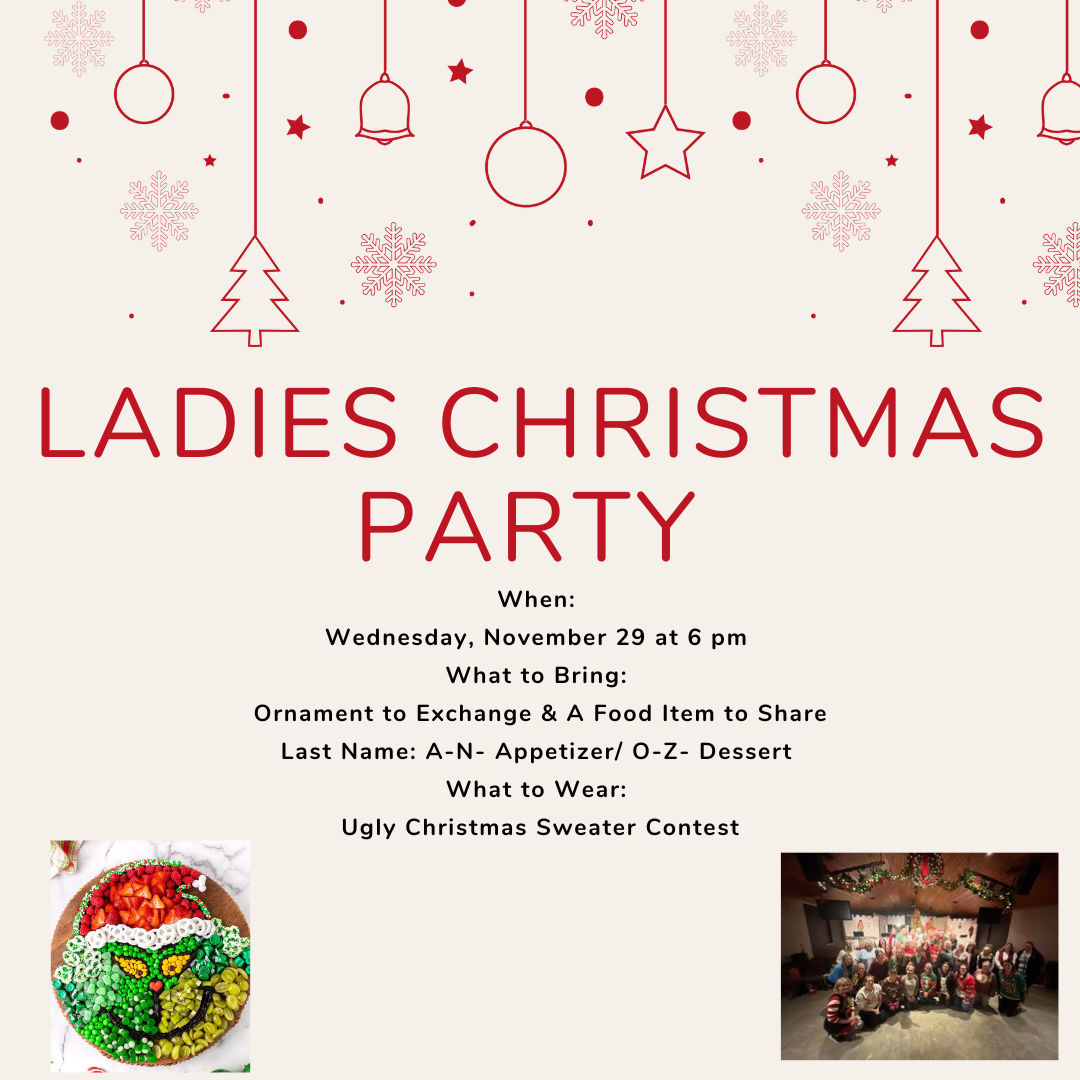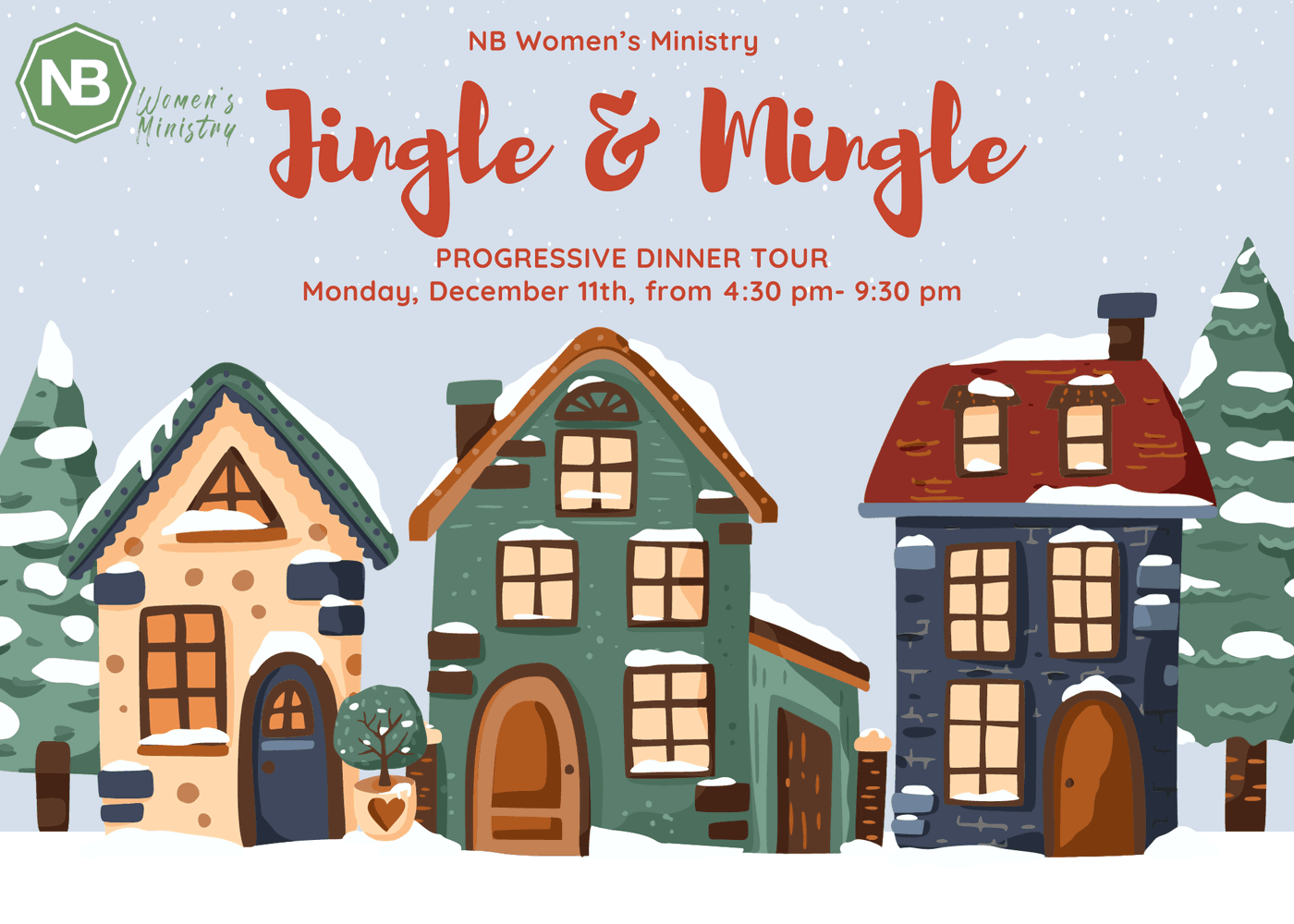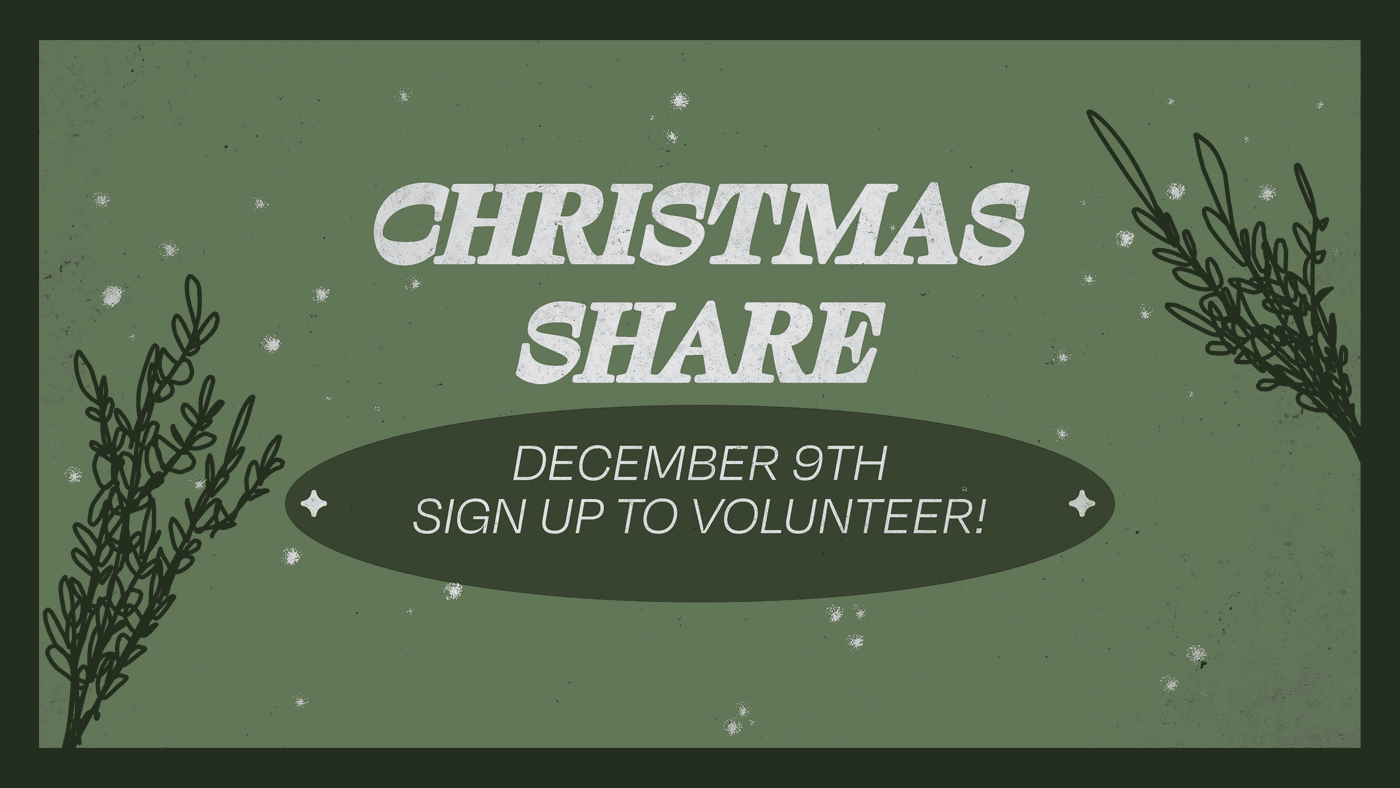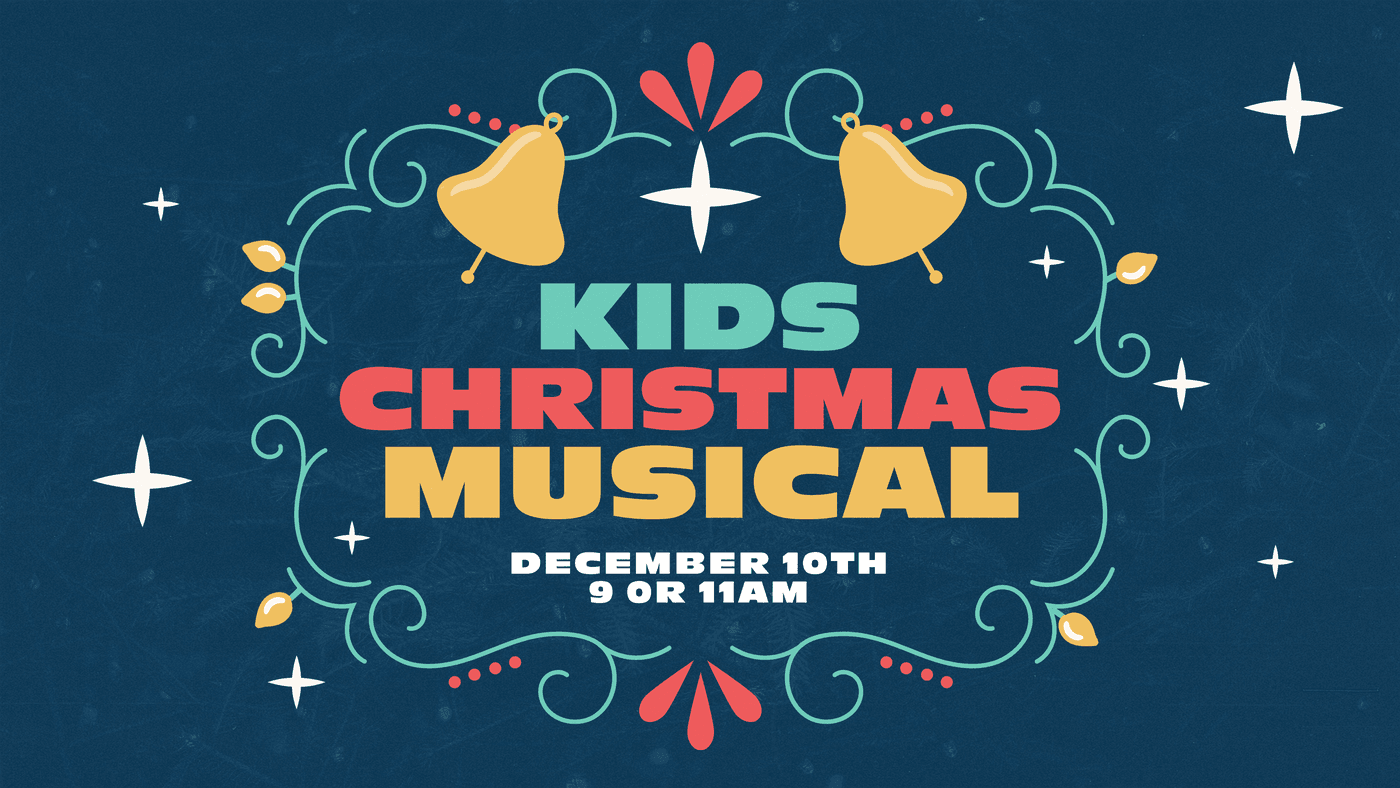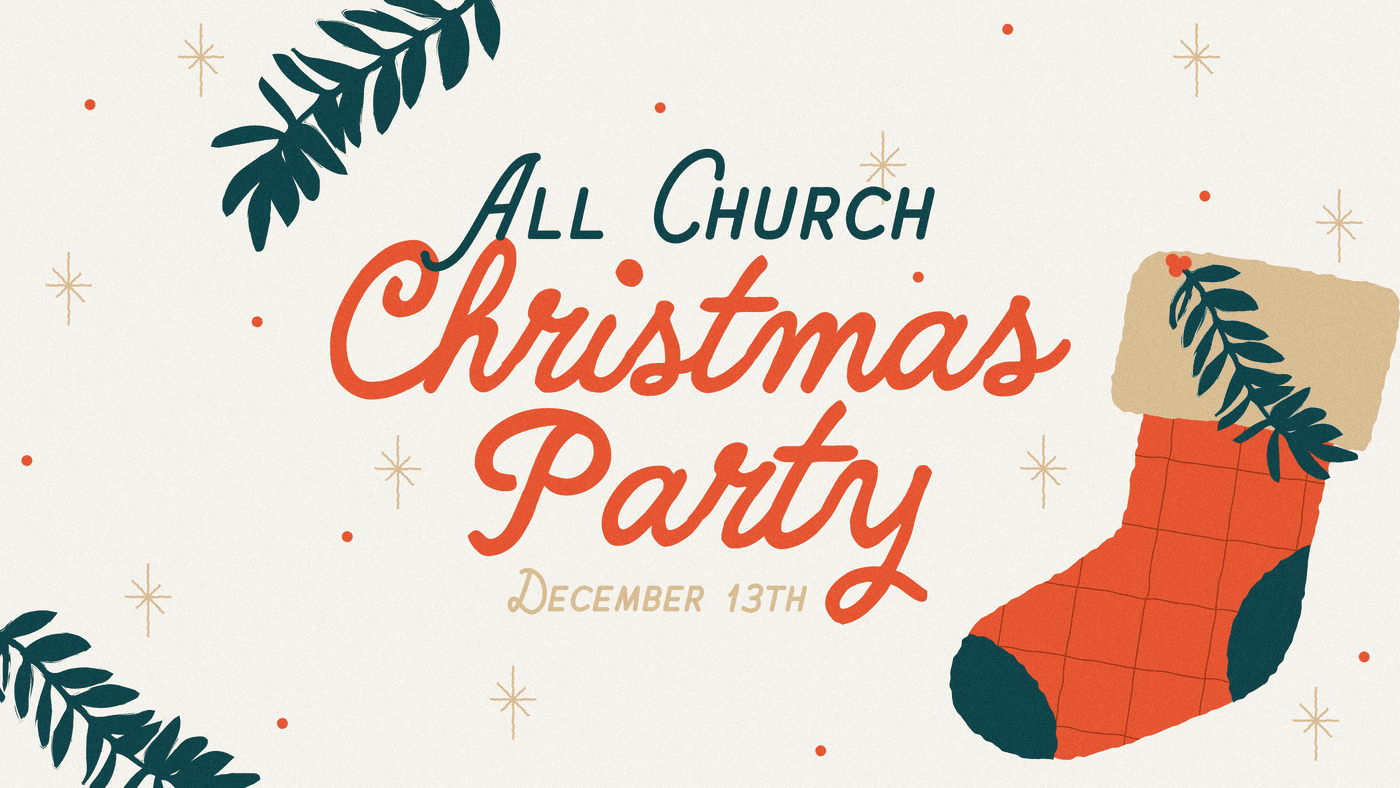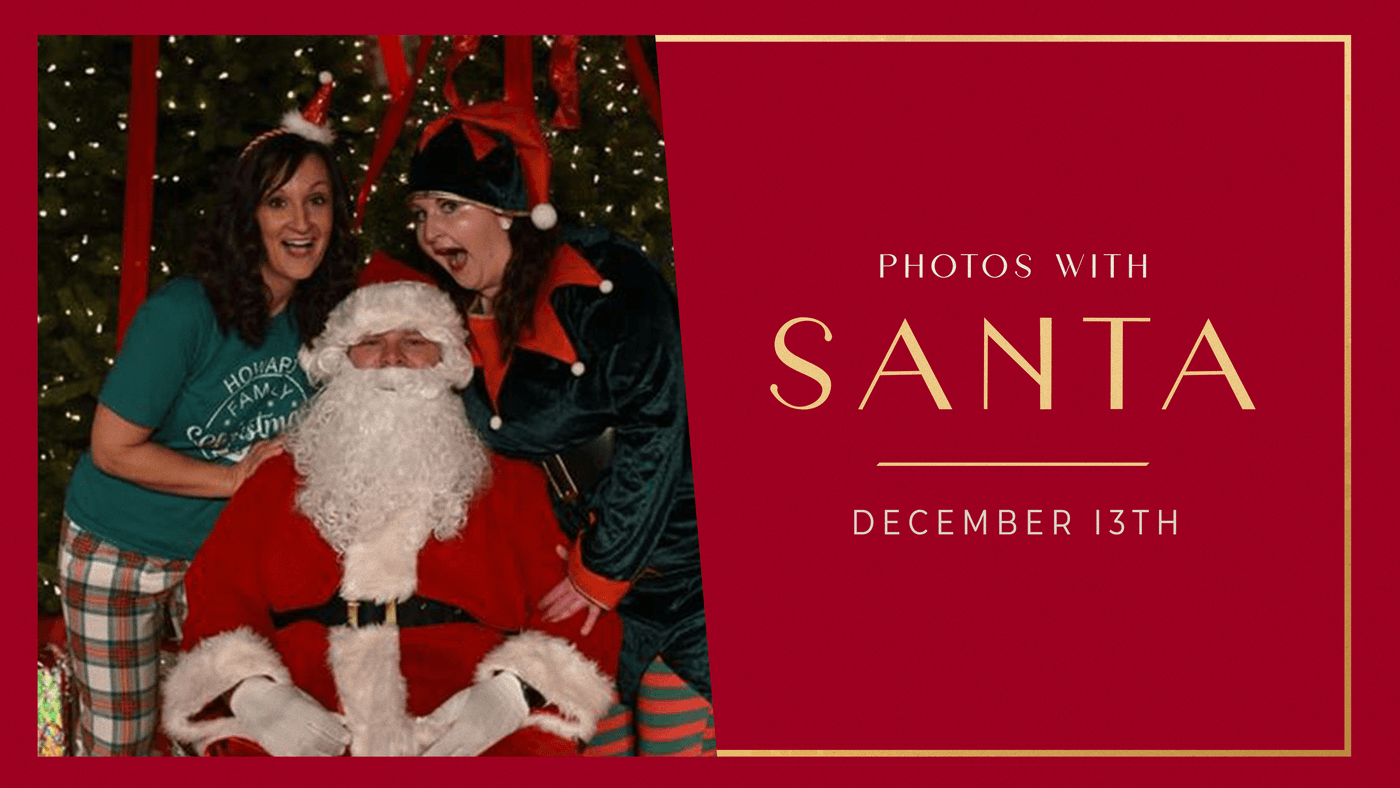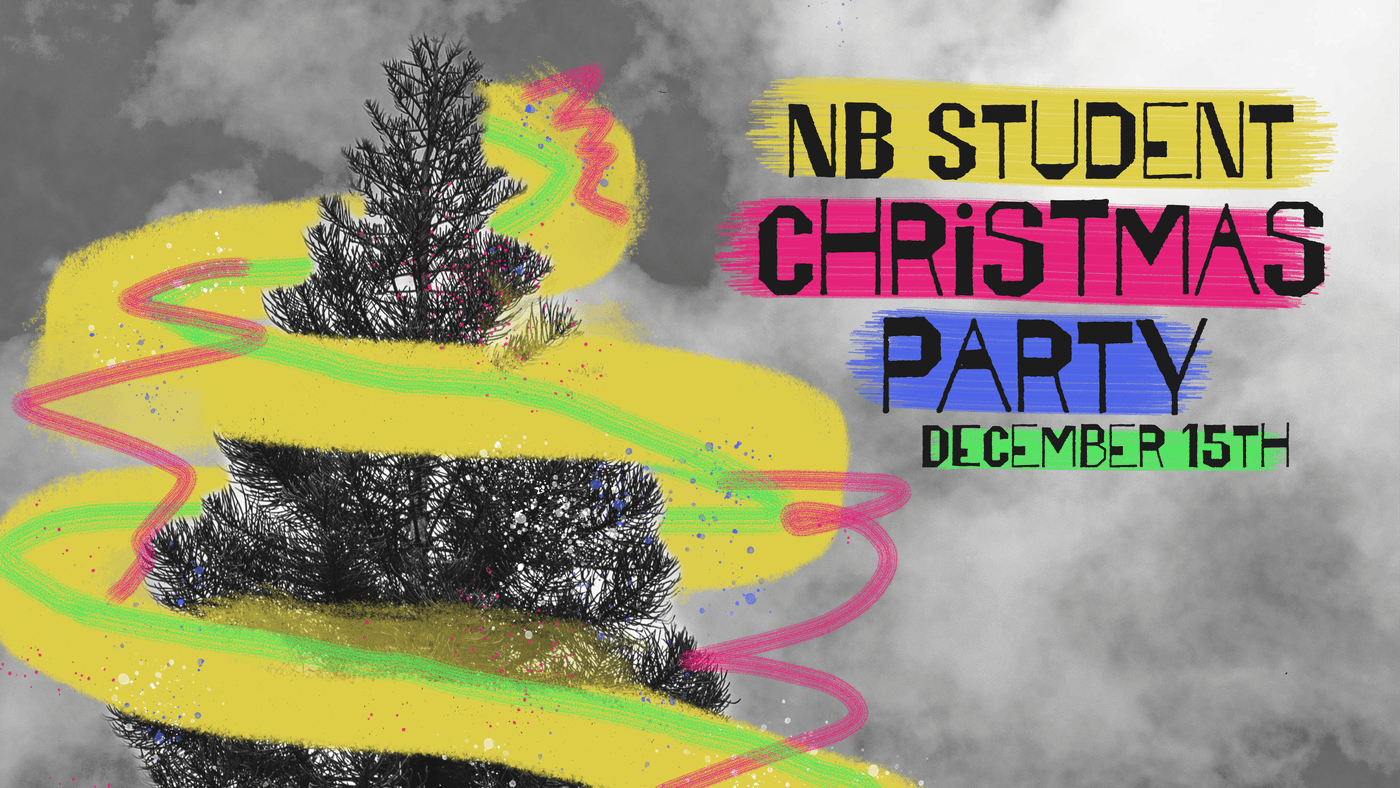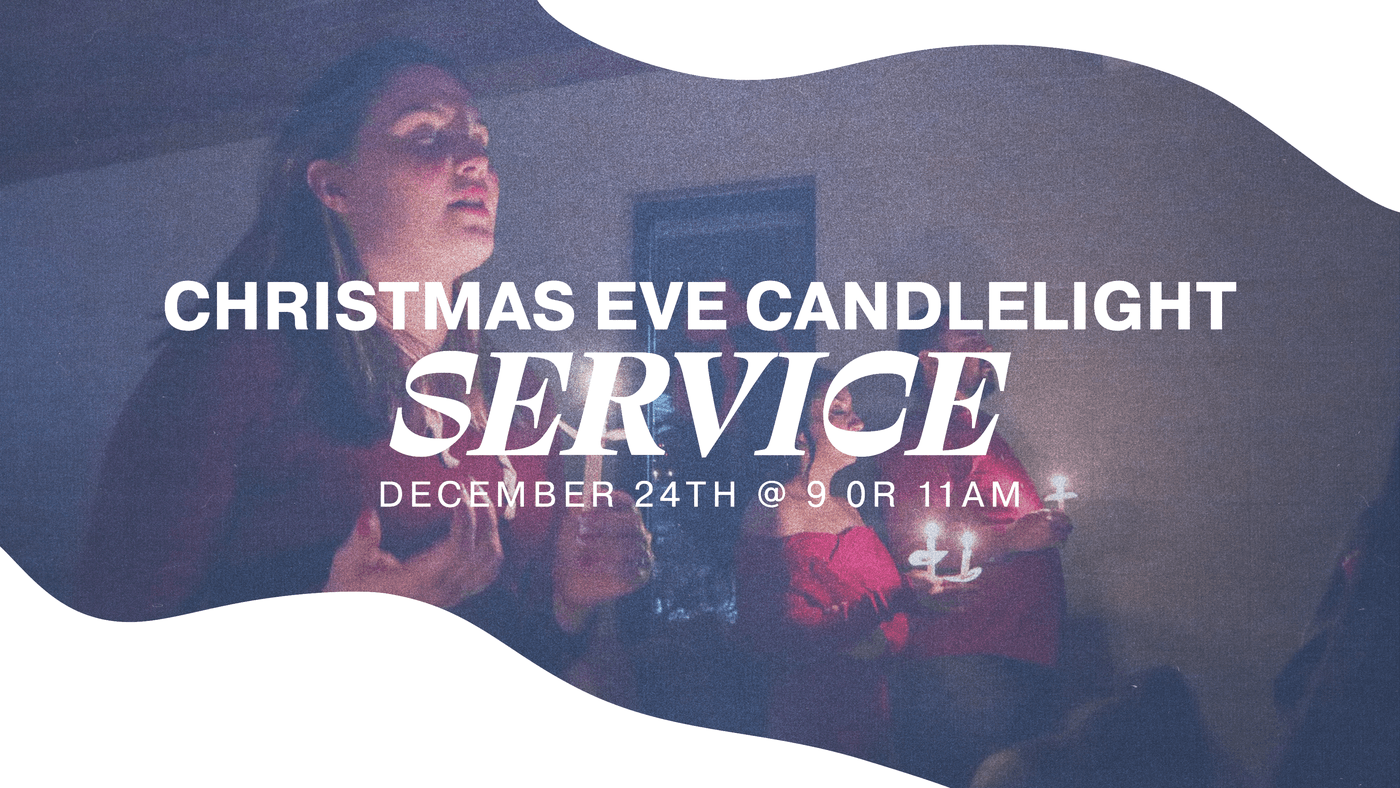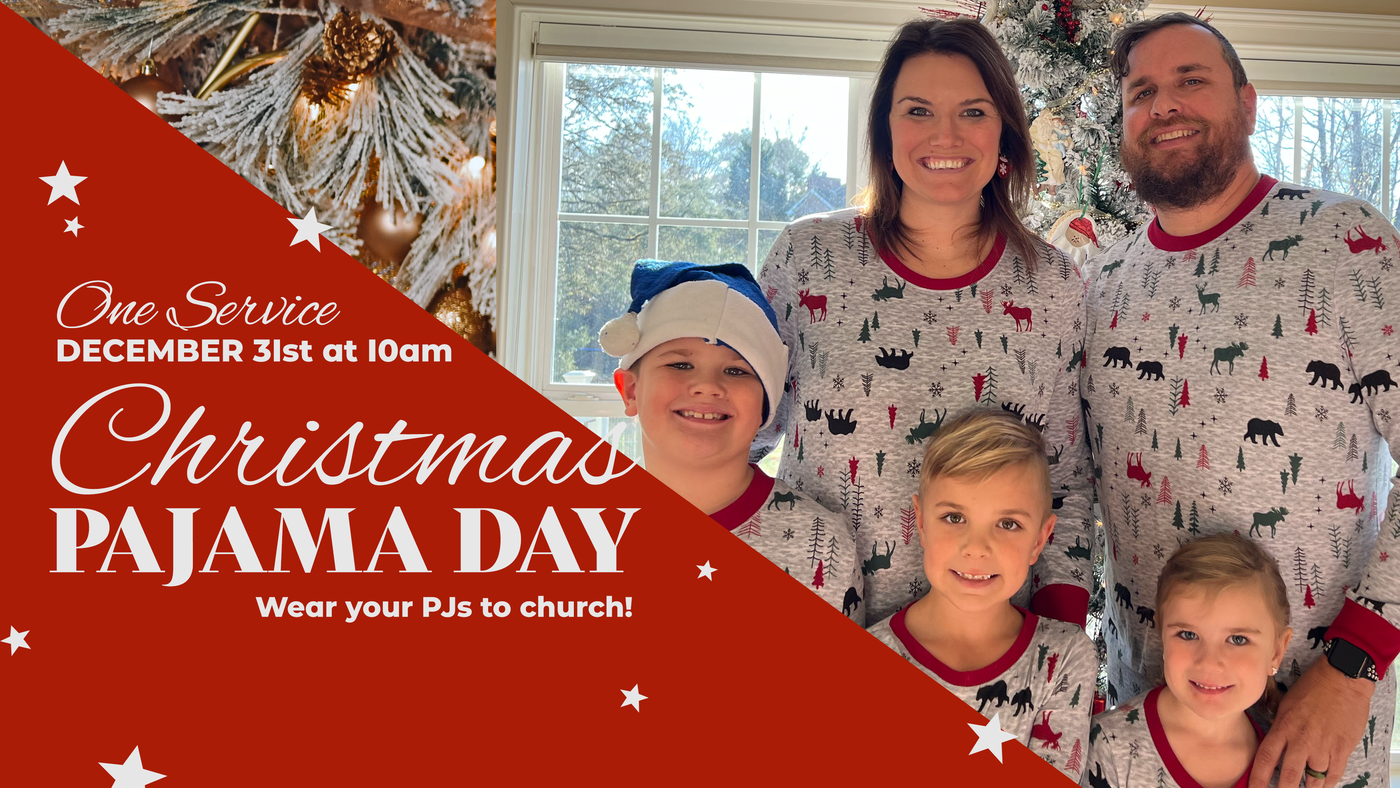 Volunteers Needed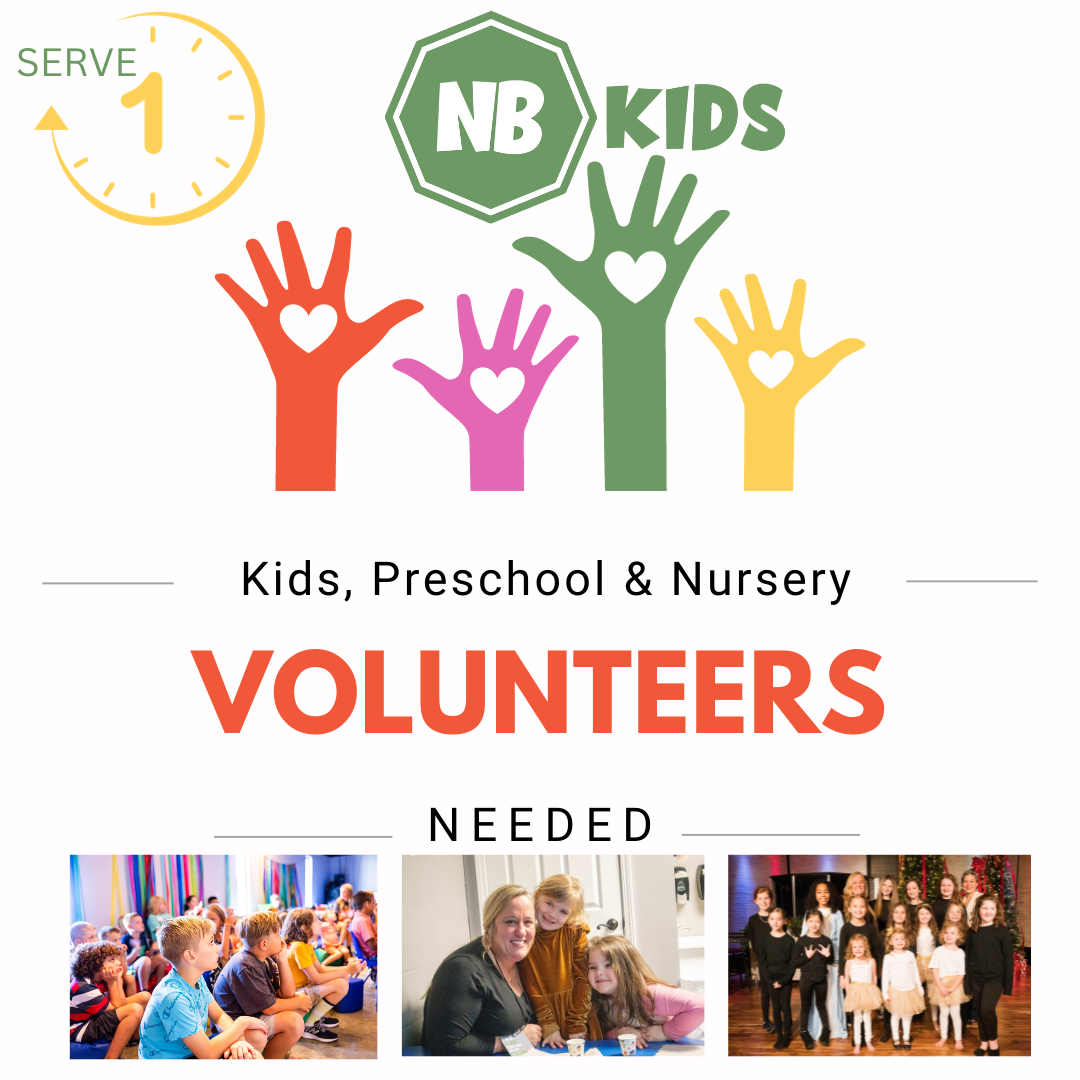 Do you love talking about Jesus to kids and watching them grow? If so, NB Kids is the place for you! While we have over 20+ volunteers that faithfully serve, we are in need of extra hands for this growing ministry. A few weeks ago we had over 60 kids between the two services. We are in need of Midweek & Sunday volunteers. All we ask is that you're willing to serve once a month. If you're interested, please fill out the background check below:
NB LIFE GROUPS- January-May- Sign Up Below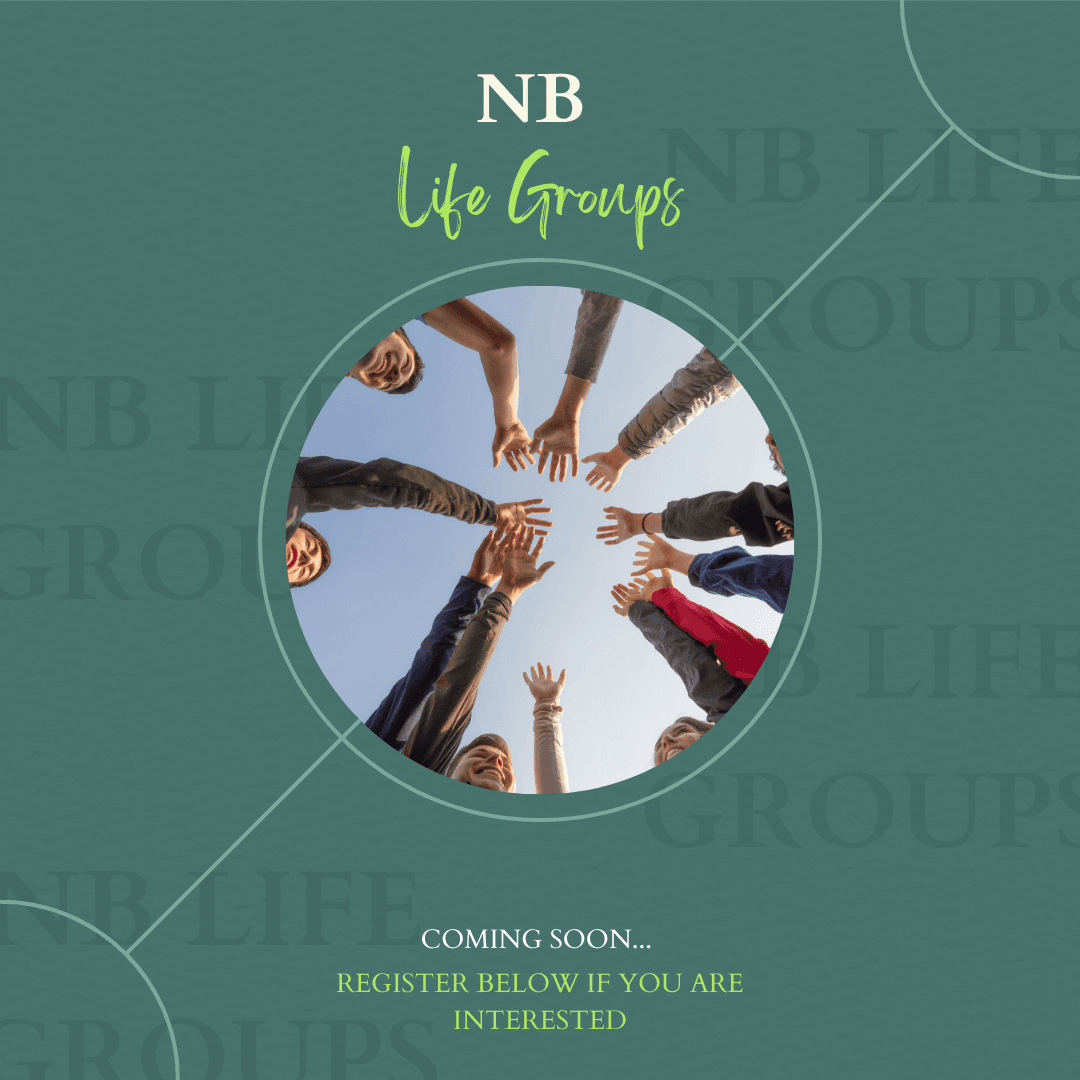 We desire to create avenues for connectivity, discipleship & family here at New Beginnings. There are some people who have lived in Marion County or the surrounding areas their entire life. Then, there are those who have moved here and know no one. Church is a place where you look for community & family. It is a place where you desire to connect, be discipled and have fun. It should be a place where people "do life" together. We desire for everyone to have somebody.
We are still offering midweek discipleship classes. However, if that is something you have never connected with, Life groups are for you. Maybe you already attend midweek classes, but are looking for more, this is for you. We want New Beginnings to be a place where you can find what best fits your needs. You don't have to be involved in everything. We don't want you to have "FOMO", but we do want you to be involved somewhere. Fellowship with each other is important and we don't ever want to forsake the gathering with other believers.
If you desire to connect further with others, please register below for more information and Pastor Leah will be in touch with you soon as we have ongoing life groups!
Membership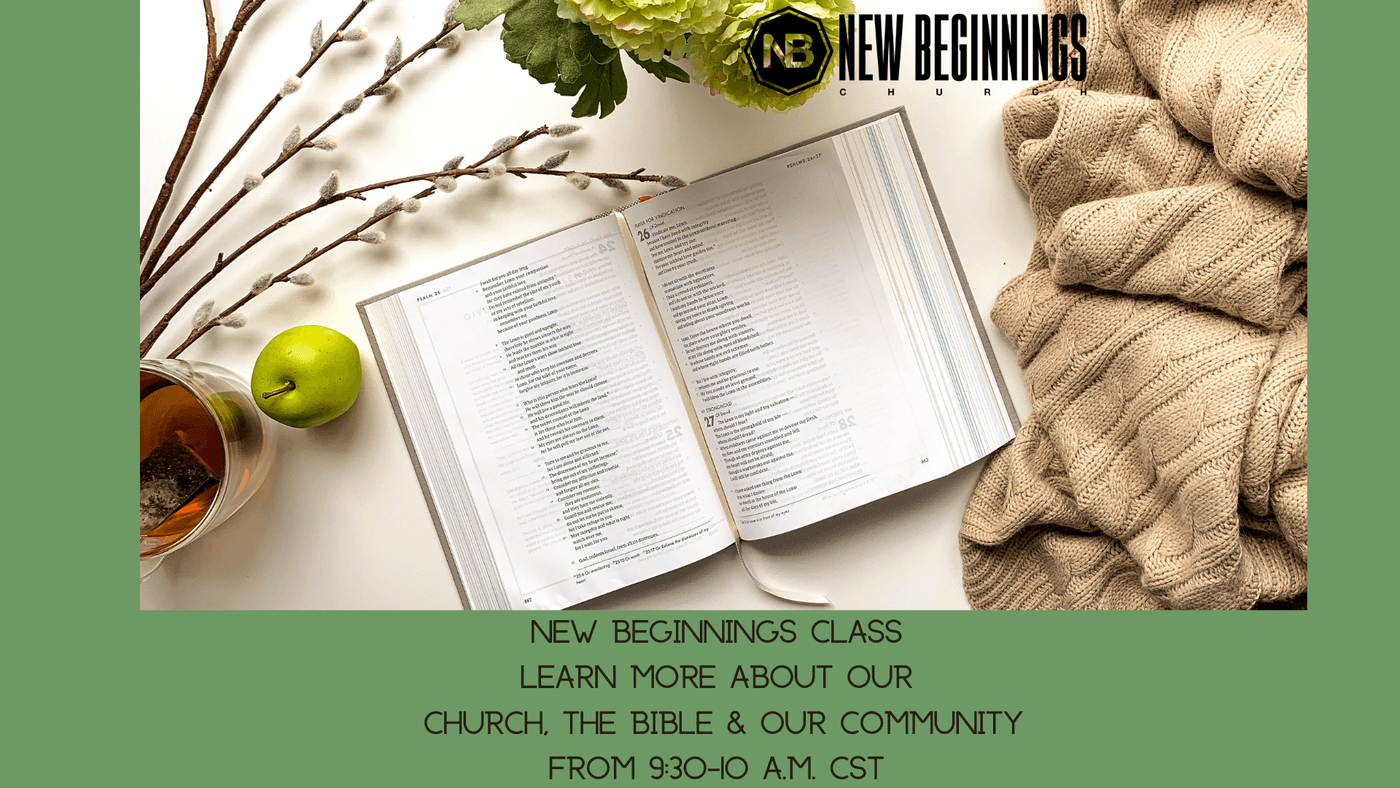 A Season of Giving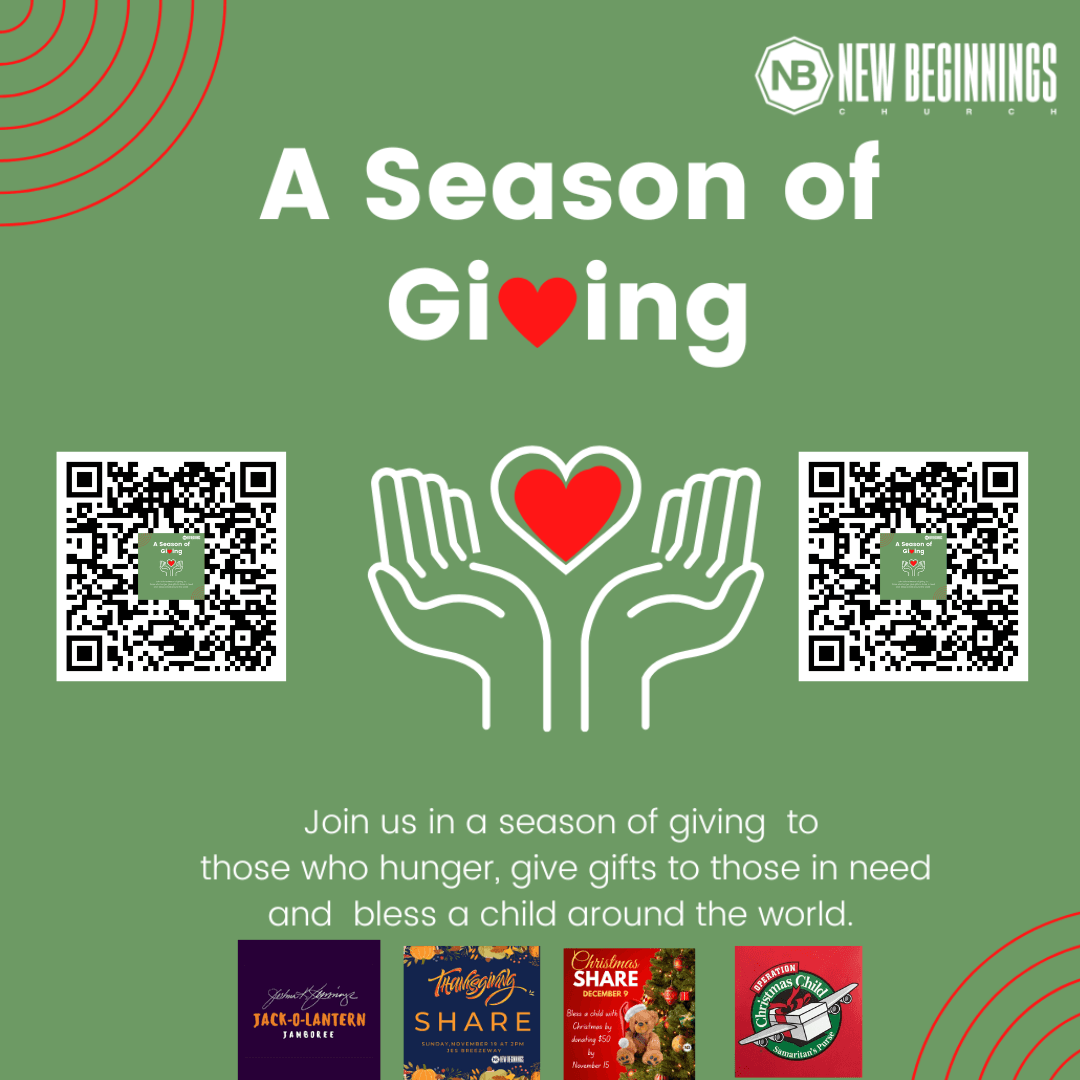 Upcoming Outreach Opportunities
On Going- Saint Catherine's Shelter For Women is in need of women who would like to be overnight volunteer hosts from 5:30 p.m. est- 6:30 a.m. est. Please contact Vanessa Blevins at 423.618.3409 if interested.
On Going- The first Monday of every month a few ladies make dinner and go over to serve the ladies of Champion Recovery. If you are interested please contact Ashley Chambers. If you do not know who Ashley Chambers is please call the office or see Pastor Katie and she will direct you.
On Going- We partner with Cornerstone to help feed those in Marion County. If you are interested, please register below so that our team lead Cyndie VanBavel can reach out to you.
Please see multiple opportunities below...
Student Ministry (6th-12th Grade)
This Wednesday: Youth in the Fellowship Hall at 6 pm!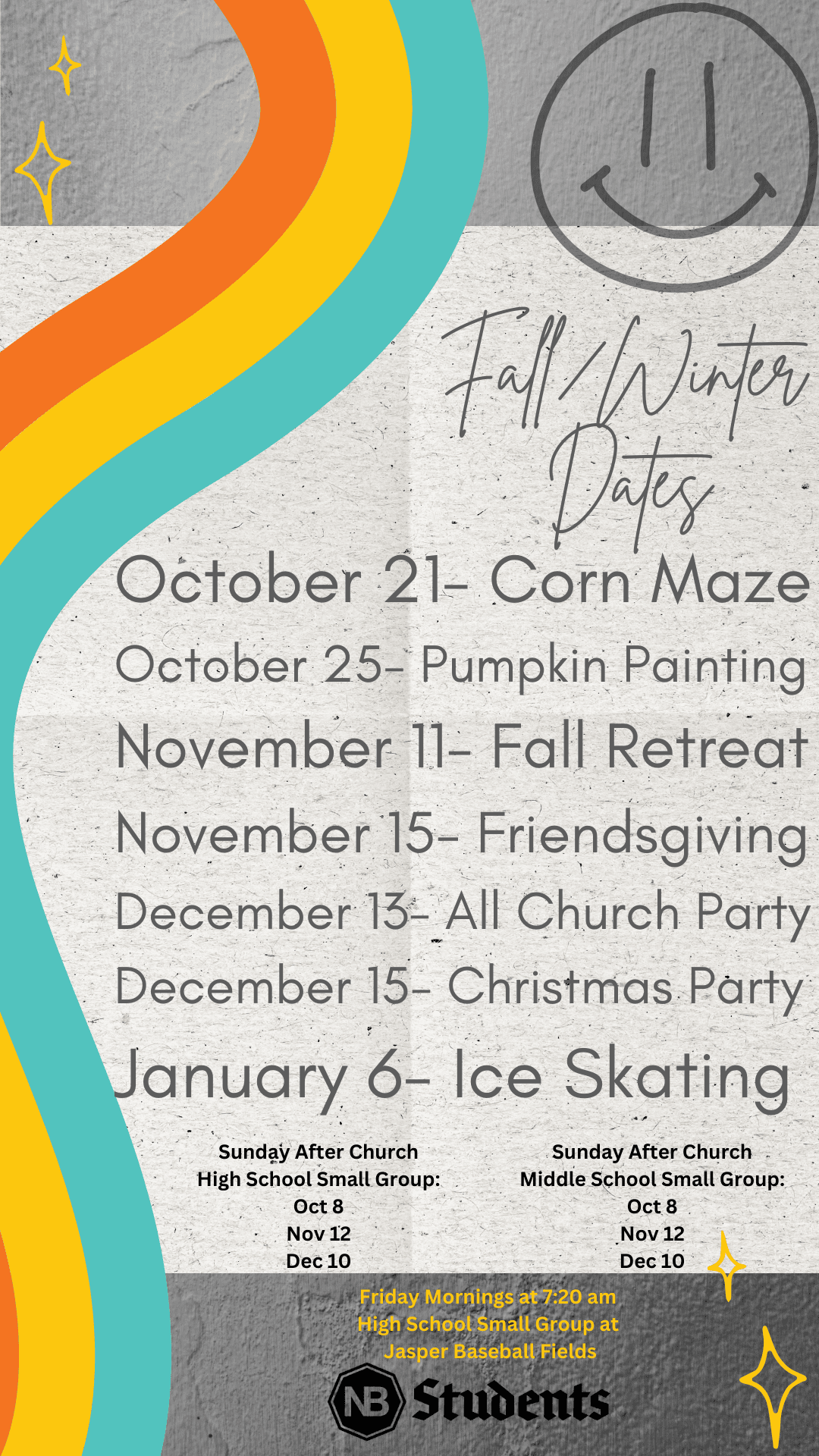 Christmas Party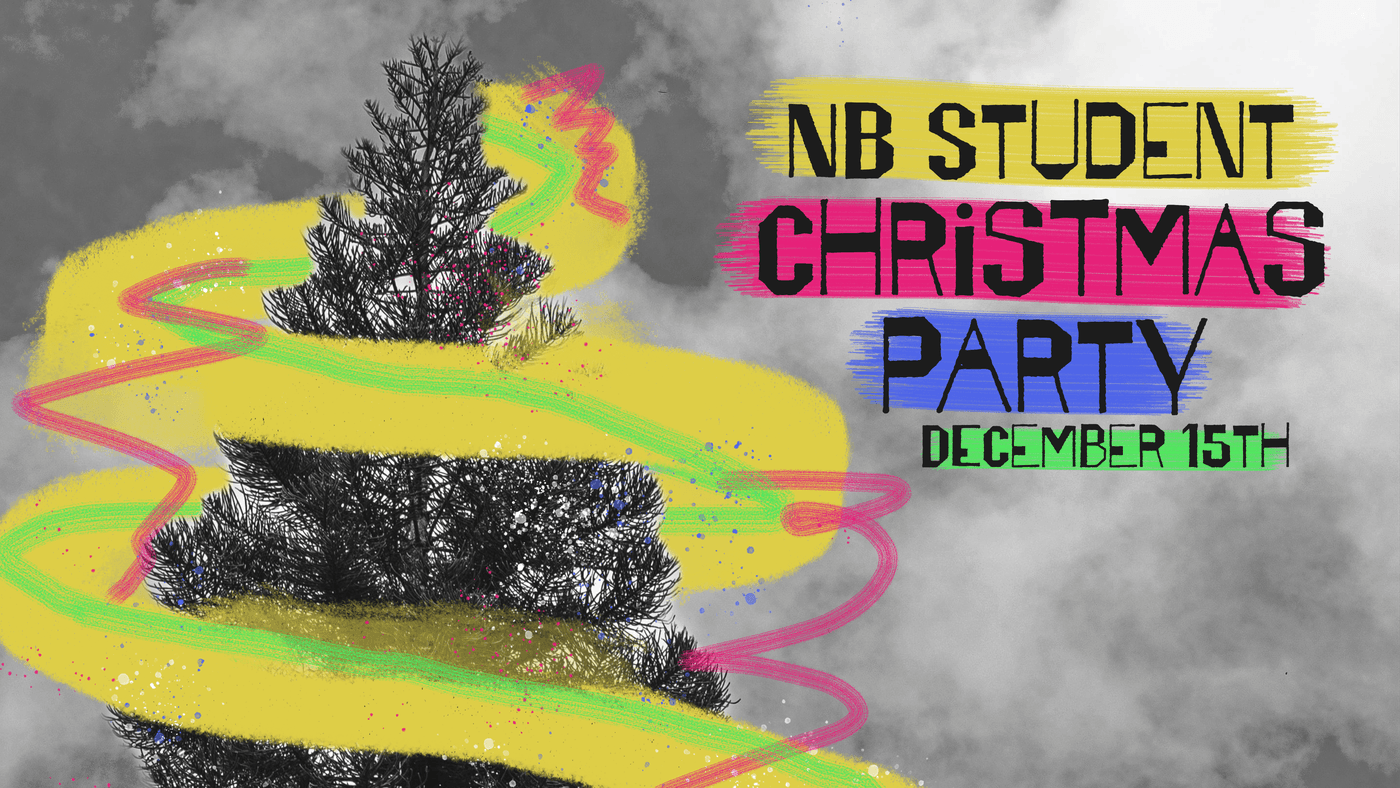 We will be meeting at the church at 5 pm dressed in our Pajamas to head to the Princess theater to watch Disney's A Christmas Carole. Afterwards we will head to the Guyselman's for PJ & game night slumber party. Pick up for students will be at 9 am Saturday Morning.
NB Students- Winterfest 2024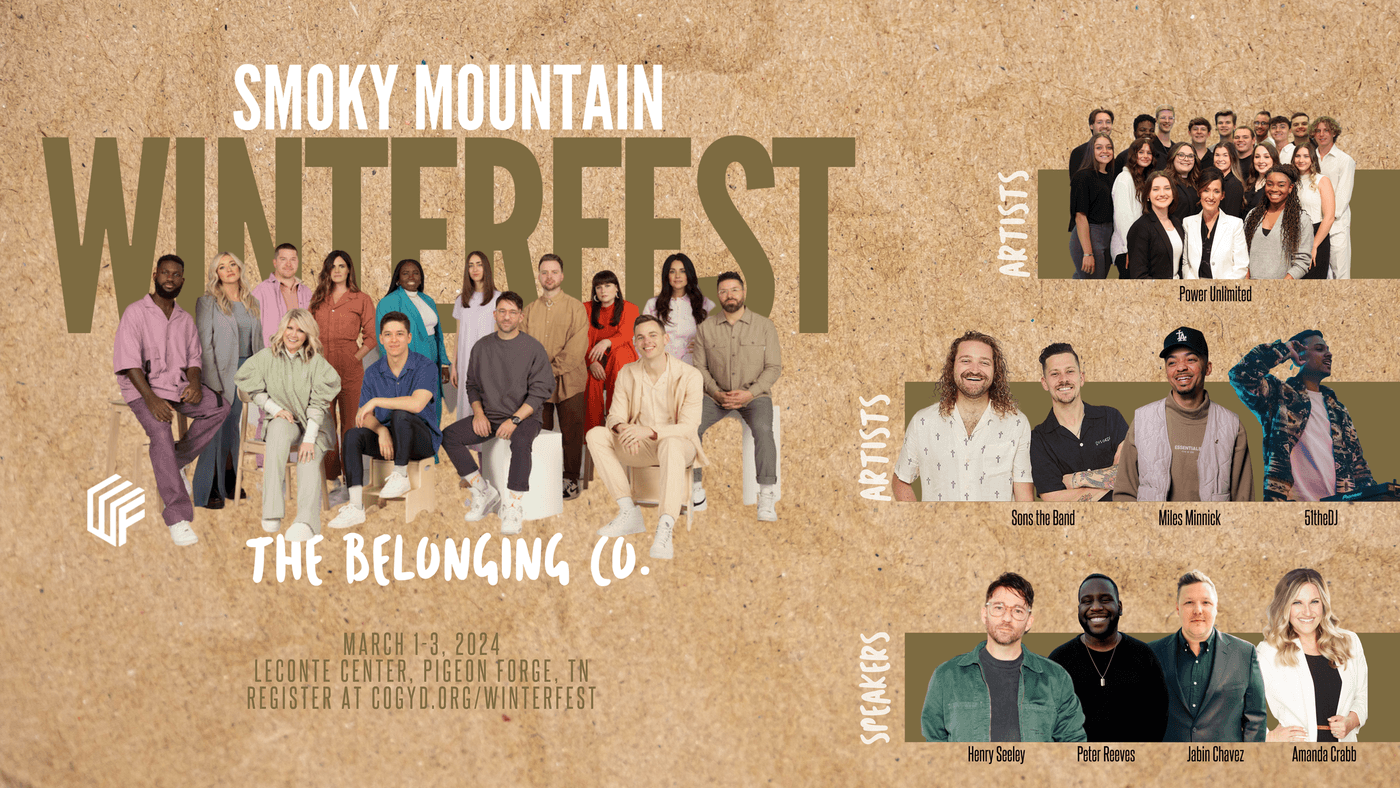 WHAT IS WINTERFEST?
Winterfest is an annual youth conference held in Pigeon Forge, Tennessee, where students and leaders from across the country gather together to lift up the name of Jesus! It's a time when students can get away from the heaviness of life and have an opportunity to just receive. This event is geared towards students 6th grade through 12th grade.
WHEN AND WHERE IS WINTERFEST?
We will leave for Winterfest at 4PM on Thursday February 29th and return in the evening on Sunday March 3rd. The venue is the Leconte Center in Pigeon Forge, Tennessee. Like last year, we will be staying in a cabin in Pigeon Forge. An exact itinerary will be given to parents and students at our Winterfest Meeting in January 2024.
HOW MUCH IS WINTERFEST?
The trip is $250 per student. This includes transportation, lodging, conference admission & food except for traveling there and home. Full payment will be due by February 25. All Winterfest payments are nonrefundable. Students should also any activities/shopping they want to participate in. $100 is a good start for spending money.
HOW DO I SIGN UP?
You can register below. If you have been with us, you know that ALL of your Winterfest payment can be made by selling strawberries. If you can sell 17 dozen strawberries this year during our fundraiser in Jan/Feb for Valentines day, it will pay your way. If you choose not to sell strawberries, please make sure to make payments accordingly so that all of your payments are finalized by February 25.
WANT TO SPONSOR A STUDENT?
If you would like to sponsor a student or give towards the youth fund to be split for those who may not make all of their payments selling strawberries, please give online or in the offering towards NB Students and mark it Winterfest.
Women's Ministry
Ladies Midweek- This Wednesday: Adult Midweek in the Sanctuary at 6 pm
See more community groups below...
Calendar Dates- MARK YOUR CALENDARS!!
Beach Retreat- Our retreat was INCREDIBLE! Stay tuned in the coming weeks for information on next years trip!
Ornament Exchange & Tacky Christmas Sweater Party- Join us November 29th at 6 p.m. for a FUN time of fellowship & Christmas together!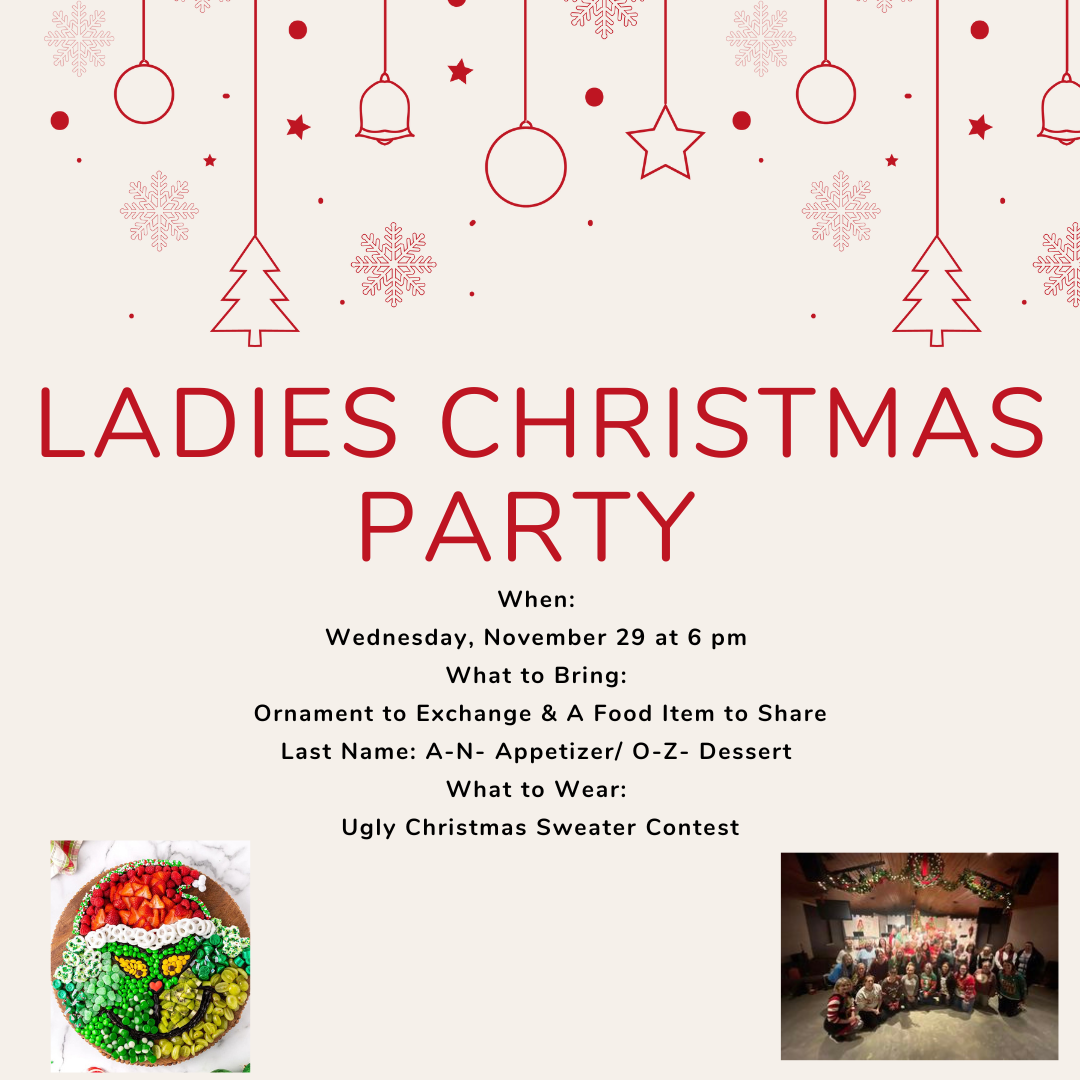 Men's Ministry
Midweek- This Wednesday: In the Sanctuary at 6 pm.
Men's Breakfast- Thank you to all the men who came out this past Saturday for breakfast and ministry! See you November 4th in the fellowship hall for breakfast& then those of you who are available, bring your landscaping gear to help on a little project afterwards.
Men's Sporting Clay Shooting- If you are interested in going on an all day sporting clay shooting event to Benton, TN on November 11th, leaving at 9 am from the church. Please register below. The cost $55-$60/ person that you will pay when you get there.
Men's Retreat Coming This Spring- This retreat will be filled with golfing, fishing, shooting, retreating, bonfires & incredible worship and services. March 7-10- $250/person. There are still spots available! Sign up today!
See Community Groups for More Men's Ministry Events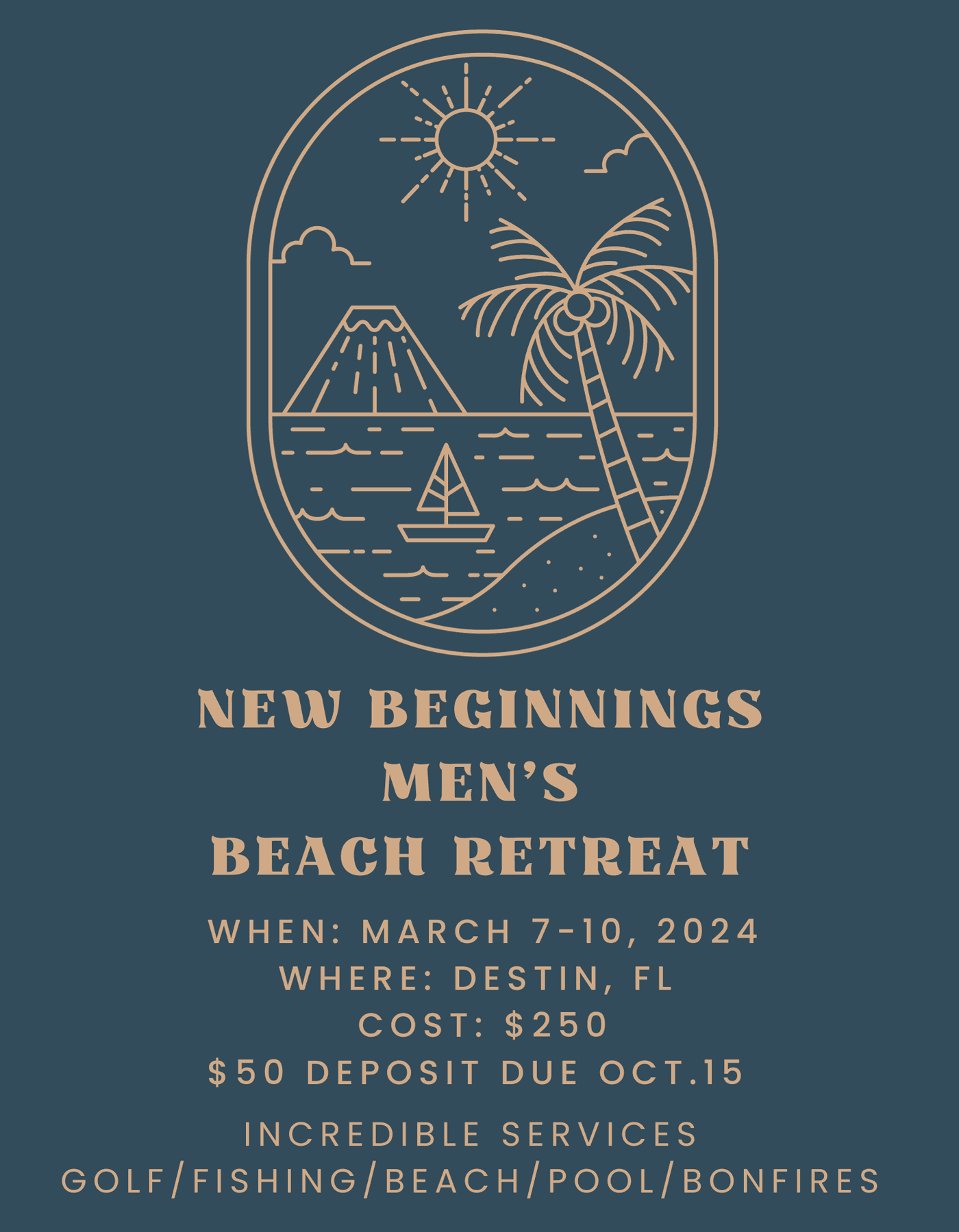 Discipleship 2023
New Beginnings Class: We invite you to join us Sunday's from 9:30-10 am CST to join us on a six week study to learn more about our Church, the Bible & our Community. This is our pathway to Membership.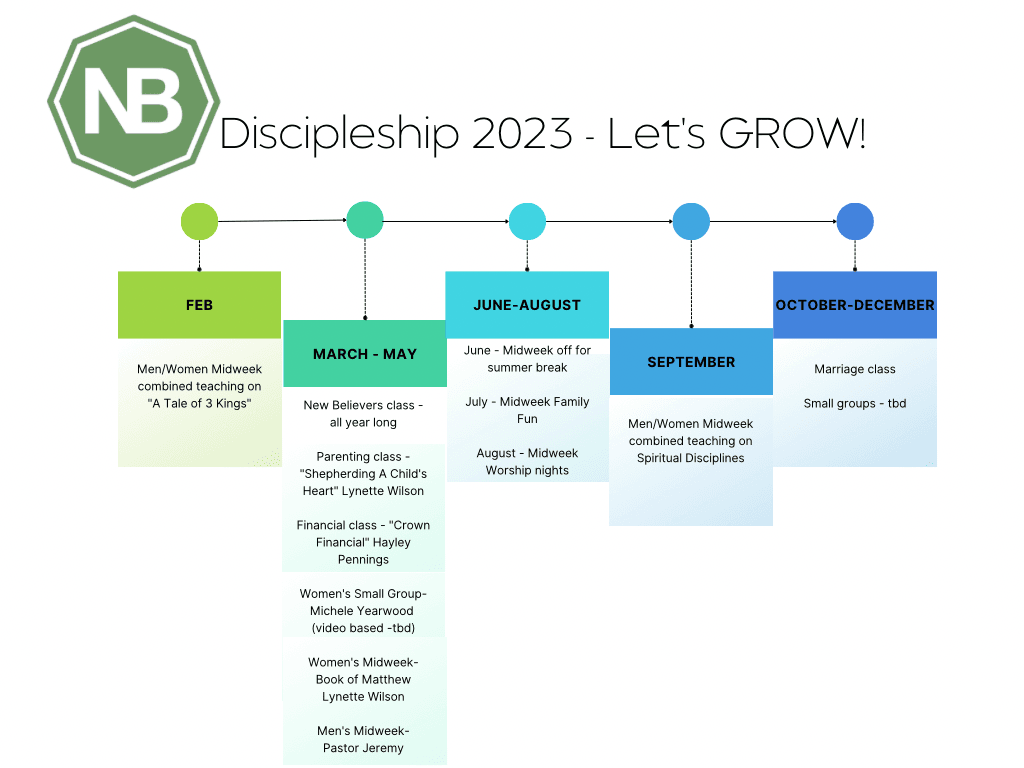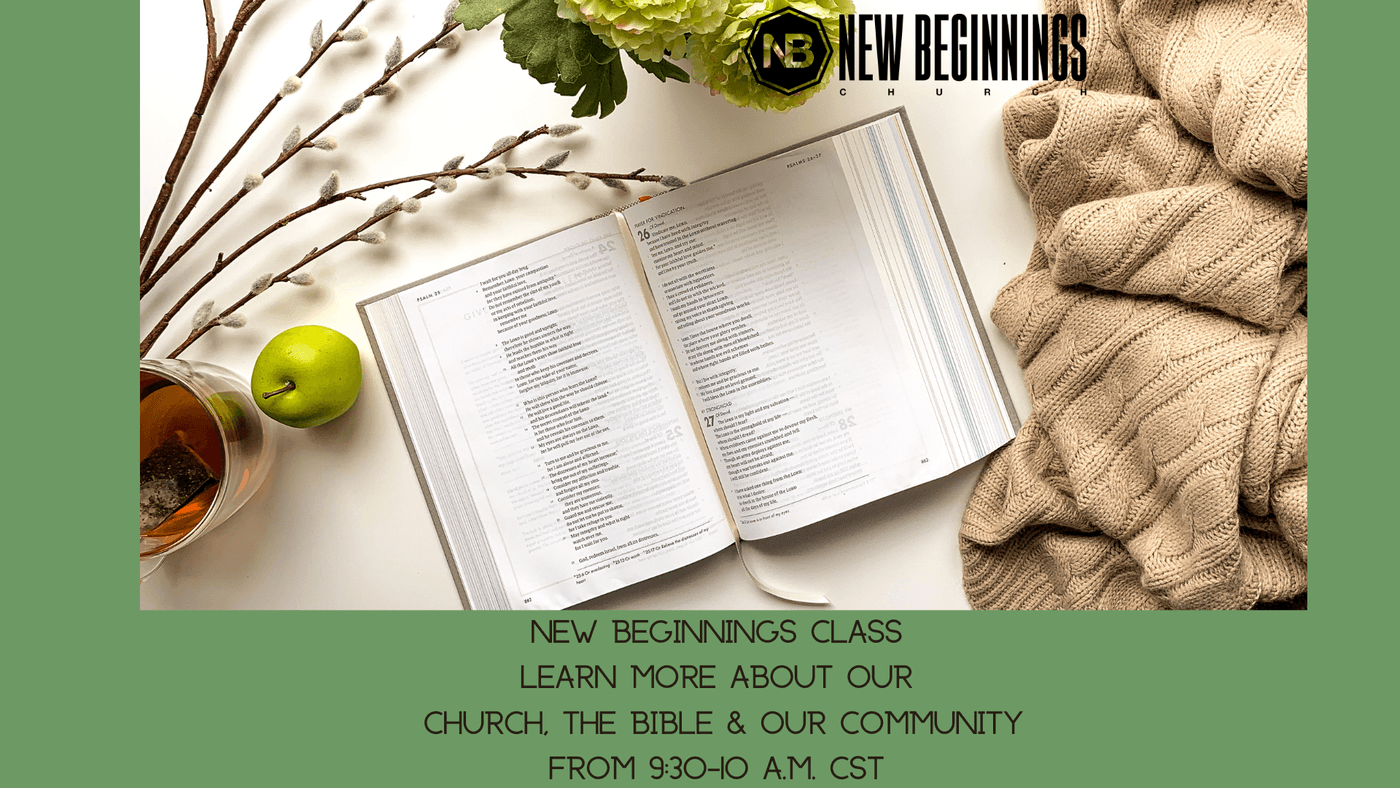 The Story
This Wednesday night will be the last Wednesday before the January semester. Please join us at the library at 6:00 pm CST.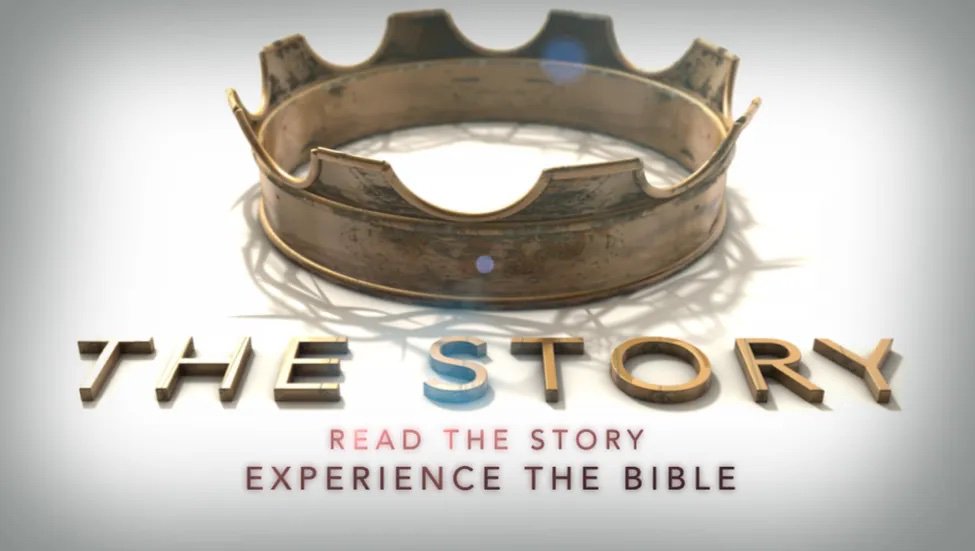 Community Groups
50 & Over Cornhole Group- Led by Kim & Kenny Olinger
We have finished for our fall semester and will resume in the spring!
50 & Over Monthly Luncheon-
Will resume in January!
UR SOMETHING Community Outreach Group-
See our upcoming outreach events...
Ladies Church Cleaning & Breakfast Fellowship-
Join the ladies of the church who come and clean at 8:30 a.m. on Thursdays followed by breakfast at a various restaurants around time. It is a wonderful time of fellowship!
Ladies Thrifting Open to All Ages-
Led by Susan Z., They will be having another thrifting time soon. Keep a watch out below!
Ladies Lunch Connect Group-
Led by Lillie Kahrs & Michele Yearwood on Monday's at 11 a.m. Register Below.
Young Adult Ministry- Led by Carolina Hatfield
If you are 18-35 and would like to join with other people that are in the same age and stage of life as you, this is the group for you! Please contact Carolina at 423.994.1872 for the next meeting.
MOPS- Are you a Mother of a Preschooler and desiring fellowship? Led by Leah Hooper, Play dates will begin on Fridays in November! Sign up soon!!!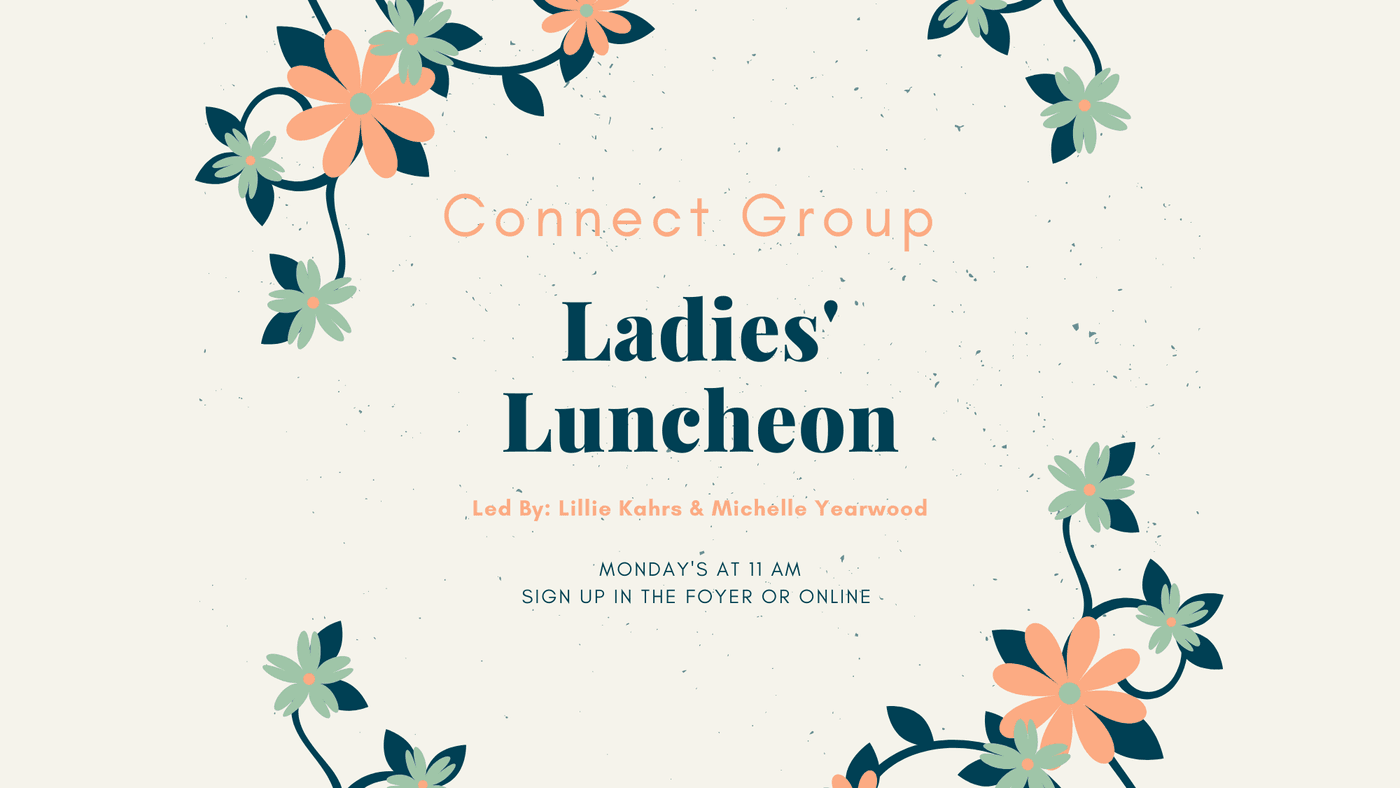 More Opportunities to Get Involved...
Serve Teams
Usher Team: Please see the above info for FIT team to sign up with Pastor Leah. You may also call the church at 423.942. 0901 or sign up in the foyer.
Parking-lot Team: Please see the above info for FIT team to sign up with Pastor Leah. You may also call the church at 423.942. 0901 or sign up in the foyer.
Kids, Preschool & Nursery Volunteers: Led by Kacie Howard, Ashley Chambers & Ashley Keeler- If you would like to help in any of these areas of ministry please contact the leaders, call the church office at 423.942.0901 or sign up in the foyer. We also ask that you please fill out a background check by clicking on this link: https://ministryopportunities.org/NBCGJasper
Hospitality Team: Led by Lana Lewis & Deborah Chandler- If you would like to help with our coffee bar on Sunday mornings please reach out to Lana,Deborah or Pastor Katie. If you do not know any of these great leaders, please feel free to call the church office at 423.942.0901.
Did we miss you Sunday? If so, click below to watch: